Analysis of Scale Effects on Te Analysis of Scale Effect on Testing of Uniaxial Compressive Strength on Dolomite Stones at PT. Polowijo Gosari, Gresik East Java
Analysis of Scale Effect on Testing of Uniaxial Compressive Strength on Dolomite Stones at PT. Polowijo Gosari, Gresik East Java
Erwin Rangga Fitriawan erwin

Universitas Pembagunan Nasional Yogyakarta
Abstract
Rock mass is an arrangement composed of several intact rocks. The strength of rock mass can be know from testing the intact rock. Basically, the characteristics of intact rock are continuous. In fact, it is discontiuous, anisotropic, and homogeneous. Therefore, the analysis to determine the characteristic from intact rock to rock mass is required to obtain the same or representative characteristic. The aims of this research were to analyze the effect of rock sample size toward uniaxial compressive strength values and to analyze the spesific energy of each sample size. This research was carried out at Geomechanics Testing Laboratory of Stone Engineering and Engineering Design Yagyakarta, while the rock sampling was carried out at Polowijo Gosari Ltd, Gersik Regency,East Java Province. The results of research demonstrated that the averages of uniaxial compressive strength for rocks sample 50mm, 80mm, and 120mm were 1.396 Mpa, 1.274Mpa respectively. The specific energy needed in the uniaxial compressive strength test for different sizes of rock samples 50mm, 80mm, and120mm were 2.899MJ/ m3, 7.25MJ/ m3, and 6.652MJ/ m3

Keywords: Effect scale, Uniaxial Compressive Strength, Dolomite Stone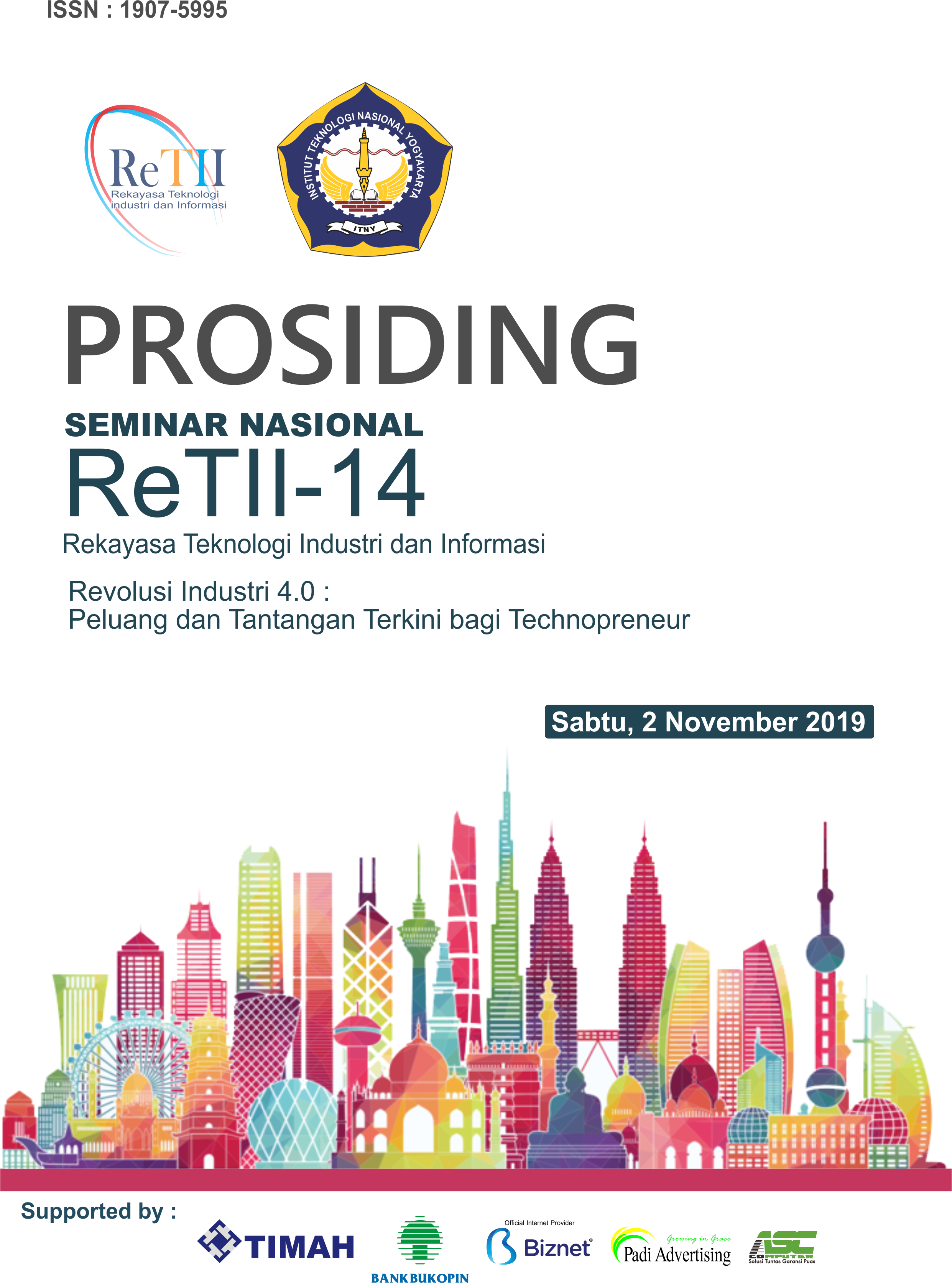 How to Cite
erwin, E. R. F. (2019) " Analysis of Scale Effects on Te Analysis of Scale Effect on Testing of Uniaxial Compressive Strength on Dolomite Stones at PT. Polowijo Gosari, Gresik East Java", ReTII, pp. 130-133. Available at: //journal.itny.ac.id/index.php/ReTII/article/view/1408 (Accessed: 28September2020).
Prosiding ini memberikan akses terbuka langsung ke isinya dengan prinsip bahwa membuat penelitian tersedia secara gratis untuk publik mendukung pertukaran pengetahuan global yang lebih besar.
Semua artikel yang diterbitkan Open Access akan segera dan secara permanen gratis untuk dibaca dan diunduh semua orang.