Micro MICRO STRUCTURE ANALYSIS, LIGNIN CONTENT AND HEMICELLULOSE FIBER FROM PALM OIL DUE TO ALKALI TREATMENT
MICRO STRUCTURE ANALYSIS, LIGNIN CONTENT AND HEMICELLULOSE FIBER FROM PALM OIL DUE TO ALKALI TREATMENT
Hendriwan Fahmi

Institut Teknologi Padang

syaiful malik jenifer

institut teknilogi padang

anrinal anrinal

institut teknologi padang
Abstract
The use of natural fibers from palm frond fibers in the manufacture of composite materials has its advantages,
including high specific strength and modulus, low price, low density, lower population emissions, and is common or recyclable. The production of the material starts from the natural decomposition of the palm frond fibers. After the palm fronds have rotted, the process of extracting fibers is carried out using a cloth brush or beating them against the board so that the dirt is removed so that it gets the best fiber. Furthermore, the fibers were soaked in 5% NaOH solution for 1,2,3,4 hours and without NaOH treatment, after that, they were dried using an oven at 105 ° C. Tests carried out the lignin and hemicellulose content and the microstructure of the palm frond fibers with the effect of 5% NaOH treatment and without treatment. From the test results, it was found that the lowest lignin content was in 5% NaOH treatment for 4 hours 22.1030%, and the highest lignin content was in 5% NaOH treatment for 1 hour 29,
8694%, and the highest hemicellulose was found without NaOH treatment, namely 26.6343% and the lowest was the need for NaOH for 1 hour 22,1164%. As well as the results of research on the microstructure of palm frond fibers without treatment and with 5% NaOH treatment for 1,2,3, and 4 hours, there were cavities in the fibers. The longer the treatment, the cavities become more open
References
[1] Afrilla, N., HS, I., & Bahruddin. (2018). Sifat dan Morfologi Wood Plastic Composite Berbasis Pelepah Sawit dan
Polyethylene dengan Kompatibilizer Maleic Anhydride dan Inisiator Dicumyl Peroxide. 5(2), 1–7.
[2] Devi, Astutik, D., Cahyanto, M. N., & Djaafar, T. F. (2019). Ilmiah Rekayasa Pertanian Dan Biosiste. Jurnal Ilmiah
Rekayasa Pertanian dan Biosistem, Vol. 7, No.2, September 2019., 7(2), 273–282.
[3] Elda Nurnasari dan Nurindah. (2017). Karakteristik Kimia Serat Buah, Serat Batang, dan Serat Daun. 9(2), 64–72.
[4] Hermiati, E., Risanto, L., Anita, S. H., Aristiawan, Y., Sudiyani, Y., Hanafi, A., & Abimanyu, H. (2014). Sakarifikasi Serat Tandan Kosong Dan Pelepah Kelapa Sawit Setelah Pretreatmentmenggunakan Kultur Campuran Jamur Pelapuk Putih Phanerochaete chrysosporium DAN Trametes versicolor. Penelitian Hasil Hutan, 32(2), 111–122.
[5] Khalil, H. P. S. A., Jawaid, M., Hassan, A., Paridah, M. T., & Zaidon, A. (2016). Oil Palm Biomass Fibres and Recent
Advancement in Oil Palm Biomass Fibres Based Hybrid Biocomposites.
[6] Kondo, Y., & Arsyad, M. (2018). Analisis Kandungan Lignin , Sellulosa , dan Hemisellulosa. 5(2), 94–97.
[7] Kondo, Y., & Arsyad, M. (2018). Efek Perendaman Alkali Terhadap Kandungan Lignoselulosa Serat Sabut Kelapa. 40 –44. [8] Krismawati, Reni, Rizky Ahdia. (2013). Pengolahan Efluen Pond Fakultatif Anaerobik Ipal Industri Kelapa Sawit secara Fakultatif Anaerobik Fitoremediasi sebagai Preatment Media Tumbuh Algae.Jurnal Teknologi kimia dan industri.
Semarang: Universitas Diponegoro
[9] Nur Kadim, Lina Arliana. (2014). Analisa Hubungan Faktor Yang Mempengaruhi Harga Jual Minyak Kelapa Sawit Pada Pt. Langkat Nusantara Kepong PKS Padang Brahrang. Informasi dan TeknologiIlmiah, ISSN : 2339- 210X. Purwanto, D. (2011). Arang Dari Limbah Tempurung Kelapa Sawit ( Elaeis Guineensis Jacq ) ( Charcoal From Palm Shell Waste ). 57–
66.
[10] Pratama, R. D., Farid, M., & Nurdiansah, H. (2017). Pengaruh Proses Alkalisasi terhadap Morfologi Serat Tandan Kosong
Kelapa Sawit untuk Bahan Penguat Komposit Absorbsi Suara. Jurnal Teknik ITS, 6(2), 250–254.
[11] Pradana, M. A., Ardhyananta, H., & Farid, M. (2017). Pemisahan Selulosa dari Lignin Serat Tandan Kosong Kelapa Sawit dengan Proses Alkalisasi untuk Penguat Bahan Komposit Penyerap Suara. Teknik ITS, 6(2), 413–416.

Judul makalah singkat dan jelas (Penulis Pertama)
6 ISSN: 1907-5995

[12] Ramadan, A. (2019). Pengaruh Waktu Perlakuan Alkali (NaOH) Terhadap Kekuatan Tarik Serat Pelepah Sawit.
Semangun, H. (1996). Pengantar Ilmu Penyakit Tumbuhan. Universitas Gajah Mada. Yogyakarta
[13] Susilo, Y. D. (2017). Kandungan Selulosa, Hemiselulosa Dan Lignin Serat Sawit Hasil Fermentasi Jamur Pelapuk.
[14] Zulmanwardi, & Paramita, V. D. (2019). Proses Pembuatan Pulp Selulosa Dari Limbah Jerami Padi ( Oryza Satifa ). 2019,
70–75.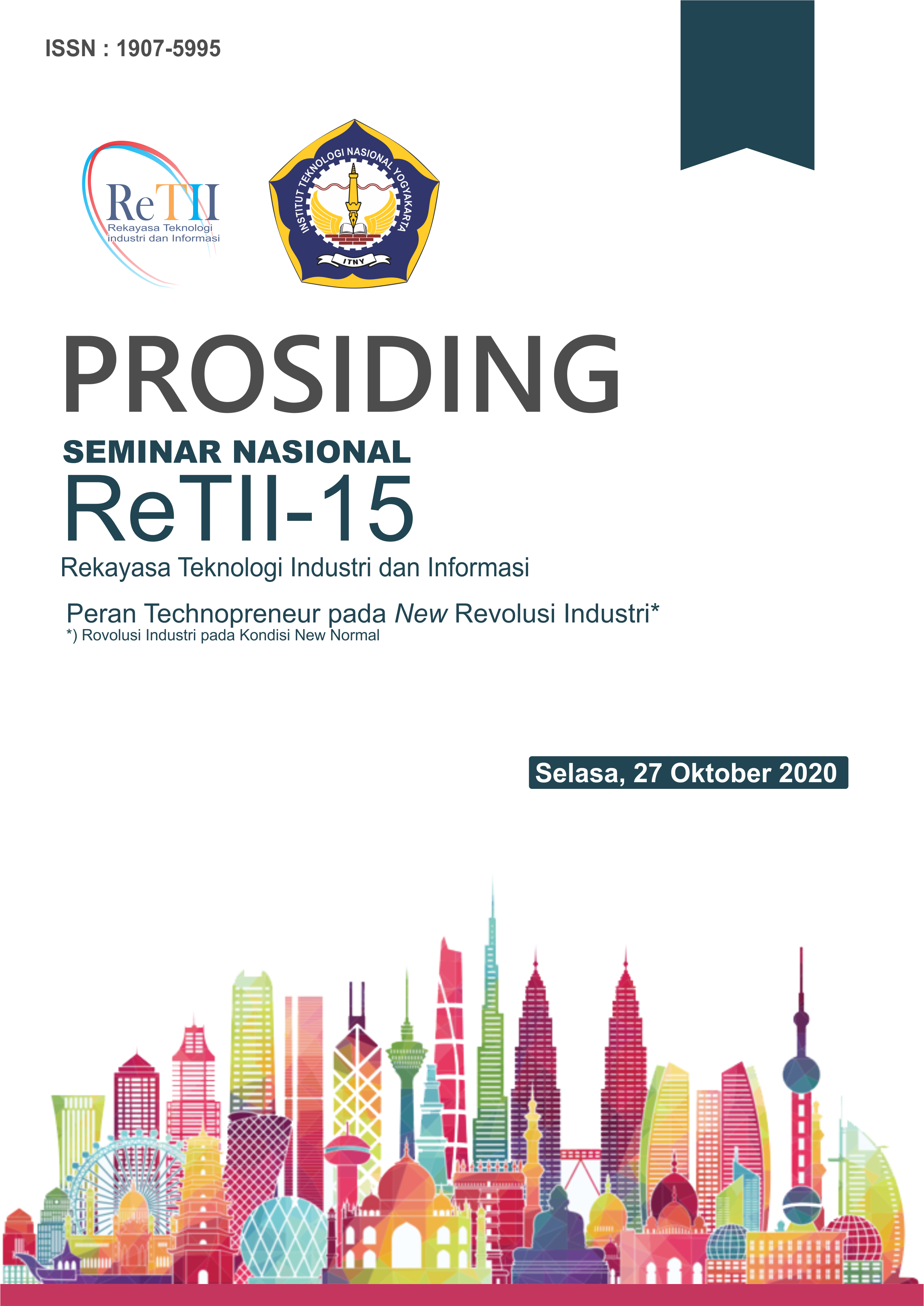 How to Cite
Fahmi, H., jenifer, syaiful malik and anrinal, anrinal (2020) "Micro MICRO STRUCTURE ANALYSIS, LIGNIN CONTENT AND HEMICELLULOSE FIBER FROM PALM OIL DUE TO ALKALI TREATMENT", ReTII, pp. 339-344. Available at: //journal.itny.ac.id/index.php/ReTII/article/view/2071 (Accessed: 28September2021).
Prosiding ini memberikan akses terbuka langsung ke isinya dengan prinsip bahwa membuat penelitian tersedia secara gratis untuk publik mendukung pertukaran pengetahuan global yang lebih besar.
Semua artikel yang diterbitkan Open Access akan segera dan secara permanen gratis untuk dibaca dan diunduh semua orang.