ANALISIS PERCEPATAN WAKTU PENYELESAIAN PROYEK MENGGUNAKAN METODE CRASH PROGRAM DENGAN PENAMBAHAN JAM KERJA DAN PENERAPAN SISTEM KERJA SHIFT (S
Bismoko Rahadrian Suseno

ITNY

sely novita sari

rizal maulana
Abstract
Delays in a project can be handled by crashing methods or project control measures to implement project time acceleration. The purpose of this study is to get the results of time and cost calculation after accelerating the project time using the crash program method with two options of repetition, namely the addition of working hours and shift work system, as well as getting the difference in time and cost between the two alternative accelerations.
The crash program method is one of the systematic and analytical methods to shorten the duration of the project, carried out by testing the project activities to be centered on activities that are on a critical path. This method uses Microsoft Project Software, with the option of project acceleration implementing a 4-hour overtime work system and a shift work system.
The results of this study, obtained the total cost of the condition project after crashing with the addition of working hours for four hours obtained in the amount of Rp. 9,363,577,977.1 or more expensive 0.292% of the project cost under normal conditions and the duration of the project implementation 180 working days or faster 14,286% of the normal duration, while the total cost of the project in the condition after crashing with the work shift system (morning shift and night shift) obtained in the amount of Rp. 9,282,214,567.26 or more save 0.578% of the cost of pro yek under normal conditions and the duration of the project implementation 166 days or faster 20,952 % of the normal duration.
References
[1] Hanna, A. S., Taylor, C. S., & Sullivan, K. T. (2005). Impact of extended overtime on construction labor productivity. Journal of Construction Engineering and Management , 734-739.
[2] Keputusan Menteri Tenaga Kerja Nomor KEP. 102/MEN/VI/2004 Tentang Waktu Kerja Lembur Dan Upah Kerja Lembur.
[3] Sari. S. N. (2019). Evaluasi Anggaran Biaya menggunakan Batu Bata Merah dan Batu Bata Ringan Gedung Kantor Kelurahan Bareng Kecamatan Klaten Tengah Kabupaten Klaten. Jurnal Qua Teknika, 9 (1), 1 – 10.
[4] Soeharto, I. (1999). Manajemen Proyek (Dari Konseptual Sampai Operasional). Jakarta: Erlangga.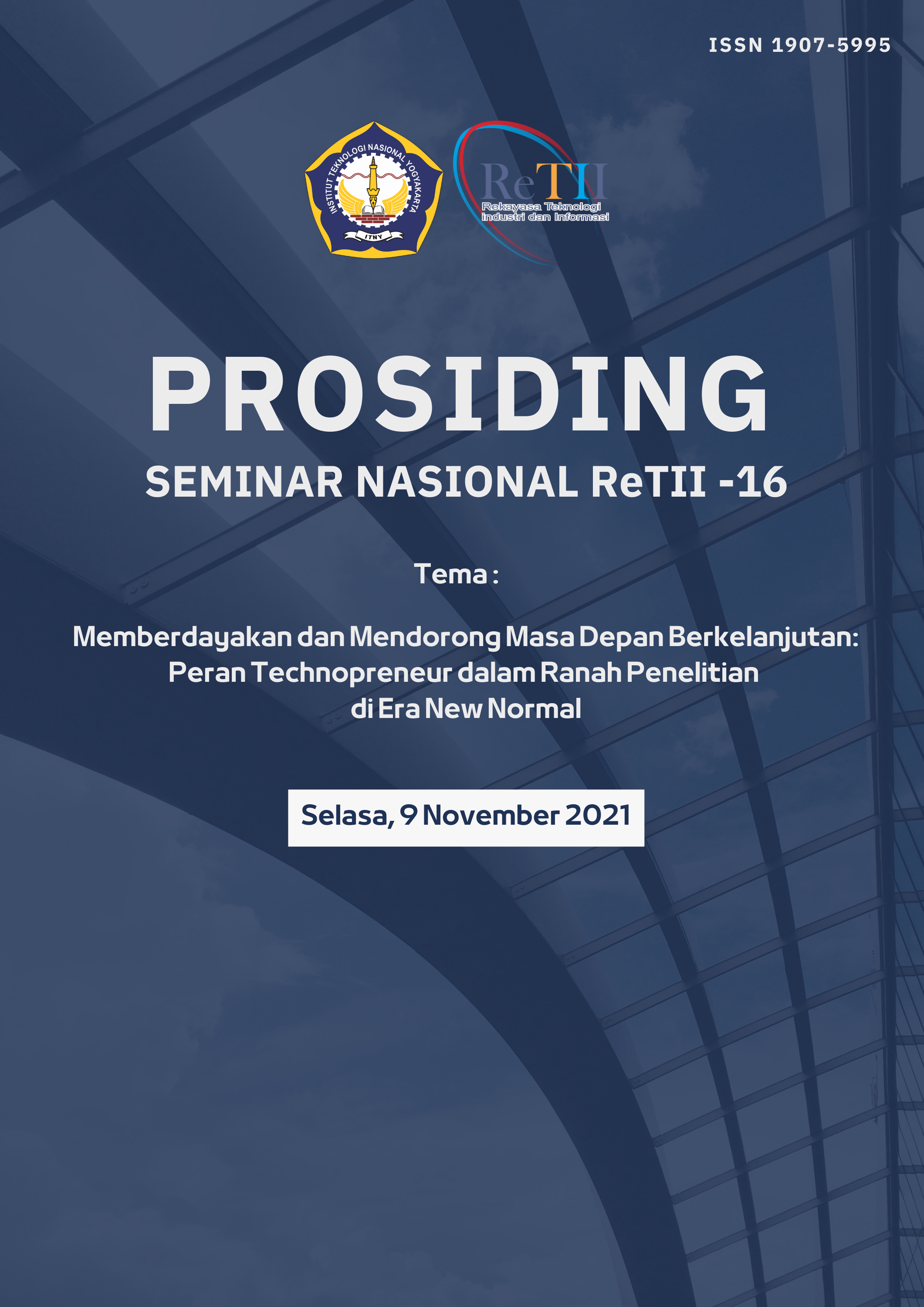 How to Cite
Bismoko Rahadrian Suseno, sari, sely novita and maulana, rizal (2021) "ANALISIS PERCEPATAN WAKTU PENYELESAIAN PROYEK MENGGUNAKAN METODE CRASH PROGRAM DENGAN PENAMBAHAN JAM KERJA DAN PENERAPAN SISTEM KERJA SHIFT (S", ReTII, pp. 135 - 145. Available at: //journal.itny.ac.id/index.php/ReTII/article/view/2370 (Accessed: 10December2022).
Prosiding ini memberikan akses terbuka langsung ke isinya dengan prinsip bahwa membuat penelitian tersedia secara gratis untuk publik mendukung pertukaran pengetahuan global yang lebih besar.
Semua artikel yang diterbitkan Open Access akan segera dan secara permanen gratis untuk dibaca dan diunduh semua orang.