A COMPARISON OF METAL ELEMENTS ON LIMONITE AND SAPROLITE LAYERS IN NICKEL MINING FRONT IN HUKO-HUKO AREA, POMALAA DISTRICT, KOLAKA REGENCY
PERBANDINGAN UNSUR LOGAM PADA LAPISAN LIMONIT DAN SAPROLIT DI FRONT PERTAMBANGAN NIKEL DI DAERAH HUKO-HUKO KECAMATAN POMALAA KABUPATEN KOLAKA
Muhammad Jagad Sirollahi Liber

Universitas Pembangunan Nasional Veteran Yogyakarta
Abstract
ABSTRACT
Laterite nickel sediment especially on layers' limonite which are mined made as a product does not have economical valued, where this material was only made as a mined road hoarder or stacked and left useless without further handling. So, it is necessary to do a research to determine the content and distribution of metal elements in front  nickel mining on layer limonite in  Huko-Huko village, Sub district Pomalaa in Southeast Sulawesi province by using the method SEM-EDX (Scanning Electron Microscopy-Energy Dispersive x-ray) with the results obtained from the analysis of seven samples tested using SEM-EDX get that the highest element in the sample material in front nickel mining are Fe is 50.60%, O is 44.90%, Al is 5,40%, Cr is 2.22%, Mn is 1.63% , Mg of 8.19%, Si is 13.11%, and Ni is 2.27%.
References
[1] Adi Maulana, 2017, Endapan Mineral, Yogyakarta 55599.
[2] Ahmad, W., 2006, Mine Geology, PT Inco, Sorowako.
[3] Ailin, Anastasia, Yarangga C., Danisworo A., dan Harjanto, 2017, Studi Grafit Berdasarkan Analisis Petrografi dan Sem/Edx pada Daerah Windesi Kabupaten Teluk Wondama Provinsi Papua Barat, Prosiding Seminar Nasional XII Rekayasa Teknologi Industri dan Informasi, Sekolah Tinggi Teknologi Nasional Yogyakarta.
[4] Burger, P. A., 1996. Origins and Characteristic of Lateritic Deposits. Proseding nickel'96 PP 179 – 183 the australisian institute of mining and metallurgy. Meulbourne.
[5] Cahit, H., Selahattin, K., Necip G, Tolga Q, Ibrahim G, Hasan S, Osman P., 2017. Mineralogy and genesis of the lateritic regolith related Ni-Co deposit of the Çaldağ area (Manisa, western Anatolia), Turkey. Canadian Journal of Earth Sciense.
[6] Donald A. Singer, W. David Menzie, David M. Sutphin, Dan L. Mosier, and James D. Bliss, 2001. Mineral Deposit Density, U.S. Geological Survey, Reston, Virginia.
[7] Gentry, 1984. Mine Investment analisis, society of mining engineering. American institute of mining, metallurgical, New York, USA.
[8] Golightly, J, P., 1979. Nickeliferous Laterite Deposits, Economic Geology 75th Anniversary Volume, 710-735.
[9] Hall, R., dan Wilson, M.E.J., 2000, Journal of Asian Earth Sciences, Neogene Sutures In Eastern Indonesia, 18, 781-808.
[10] Julinawati, Niaci S., dan Sholih R.A., 2015, Karakterisasi Batuan Aceh MenggunakanScanning Electron Microscope –Energy Dispersive X-Ray (Sem-Edx) dan X-Ray Difraction (Xrd).
[11] Kurniadi, A., Rosana, F. M., Yuningsih, T. E., Pambudi, L., 2017. Karakteristik Batuan Asal Pembentukan Endapan Nikel Laterit Di Daerah Madang dan Serakaman Tengah. Padjadjaran Geoscience Journal, 1(2).
[12] Munasir. 2012. Uji Xrd dan Xrf Pada Bahan Mineral (Batuan dan Pasir) Sebagai Sumber Material Cerdas (CaCo3 dan SiO2). Jurusan Fisika Universitas Negeri Surabaya. Surabaya ISSN: 2087-9946.
[13] Pusat Survey Geologi-Kementrian ESDM, Bandung, Jawa Barat 40122.
[14] Simanjuntak T.O, Surono, Sukidom, 1993, Peta Geologi Lembar Kolaka Sulawesi, Pusat Penelitian dan Pengembangan Geologi, Bandung.
[15] Surono. 2010. Geologi Lengan Tenggara. Badan Geologi. Bandung
[16] UPT Laboratorium Terpadu dan Sentra Inovasi Teknologi Universitas Lampung, 2016, Scanning Electron Microscope (SEM-EDX).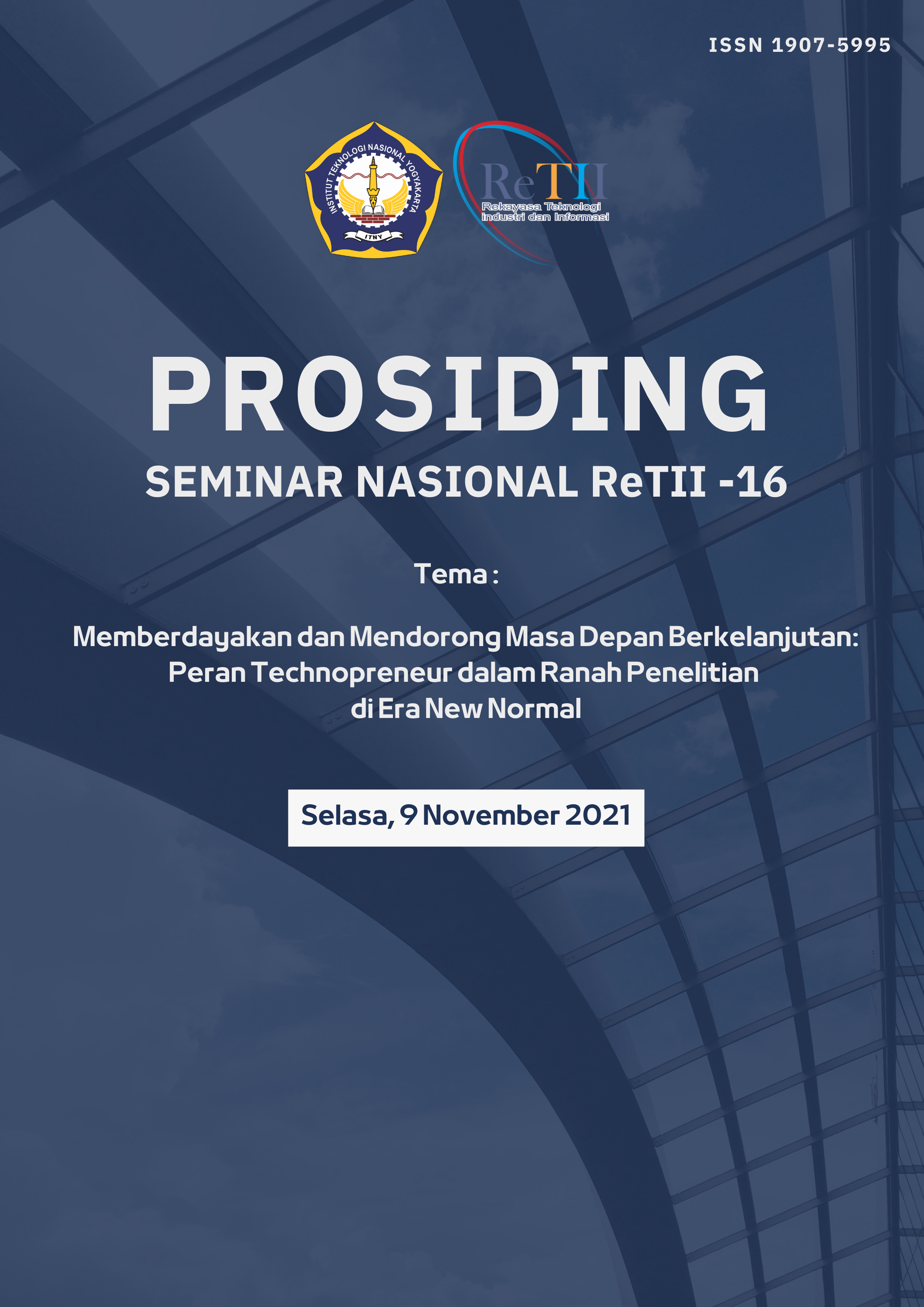 How to Cite
Liber, M. J. S. (2021) "A COMPARISON OF METAL ELEMENTS ON LIMONITE AND SAPROLITE LAYERS IN NICKEL MINING FRONT IN HUKO-HUKO AREA, POMALAA DISTRICT, KOLAKA REGENCY", ReTII, pp. 295 -. Available at: //journal.itny.ac.id/index.php/ReTII/article/view/2620 (Accessed: 28September2022).
Prosiding ini memberikan akses terbuka langsung ke isinya dengan prinsip bahwa membuat penelitian tersedia secara gratis untuk publik mendukung pertukaran pengetahuan global yang lebih besar.
Semua artikel yang diterbitkan Open Access akan segera dan secara permanen gratis untuk dibaca dan diunduh semua orang.