PENATAGUNAAN LAHAN REKLAMASI DAN REVEGETASI PADA KEGIATAN PENAMBANGAN BIJIH NIKEL PT IFISHDECO TBK KABUPATEN KONAWE SELATAN PROVINSI SULAWESI TENGGARA
La Ode Miqdad Husein

Universitas Pembangunan Nasional Yogyakarta
Keywords:
land use, revegetation, planting, maintenance and monitoring
Abstract
In good use of ex-mining land, it is necessary to apply good and correct reclamation so that it can realize environmentally sound development. The purpose of this study was to examine the stages of the land use management process for reclamation and revegetation carried out by PT Ifishdeco with research methods directly involved in daily research activities. PT Ifishdeco manages the reclamation land use with a land area of 202.67 Ha which is divided into 97.29 Ha North Block and 105.38 Ha South Block. PT Ifishdeco carries out reclamation activities through the stages of planning, land preparation, land management, nurseries, planting and maintenance and monitoring. The types of plants used were legumes (Arachis hypogaea L.) as cover crops, cassava (Manihot esculenta) as pioneer plants and cashew nuts (Anacardium occidentale) and gamal (Gliricidia sepium) as core plants.
References
[1] ESDM, 2020. Peluang Investasi Nikel Indonesia. Jakarta
https://www.esdm.go.id/id/booklet/booklet-tambang-nikel-2020

[2] Hermawan, B. Peningkatan Kualitas Lahan Bekas Tambang melalui Revegetasi dan Kesesuaiannya sebagai Lahan Pertanian Tanaman Pangan. Prosiding Seminar Nasional Budidaya Pertanian, Urgensi dan Strategi Pengendalian Alih Fungsi Lahan Pertanian. Bengkulu. 2011.
[3] Pasal 1 Undang-Undang No. 3 Tahun 2020 Tentang Perubahan Atas Undang-Undang Nomor 4 Tahun 2009 Tentang Pertambangan Mineral Dan Batubara

[4] Dariah, Ai., dkk. Reklamasi Lahan Eks-Penambangan Untuk Perluasan Areal Pertanian. Jurnal Sumberdaya Lahan 2010; Vol. 4 No. 1

[5] Suprapto, S., J. Tinjauan Reklamasi Lahan Bekas Tambang Dan Aspek Konservasi Bahan Galian. Kelompok Program Penelitian Konservasi – Pusat Sumber Daya Geologi. 2008

[6] Anonim. Dokumentasi Lingkungan. Dept. OHSE. PT Ifisdeco. Konawe Selatan. 2019

[7] Wirdaningsi, A., N., I. Analisis Reklamasi Tambang Batukapur Di Kecamatan Bungoro Kabupaten Pangkep Provinsi Sulawesi Selatan. Jurnal Geomine. 2017; Vol. 5, No. 2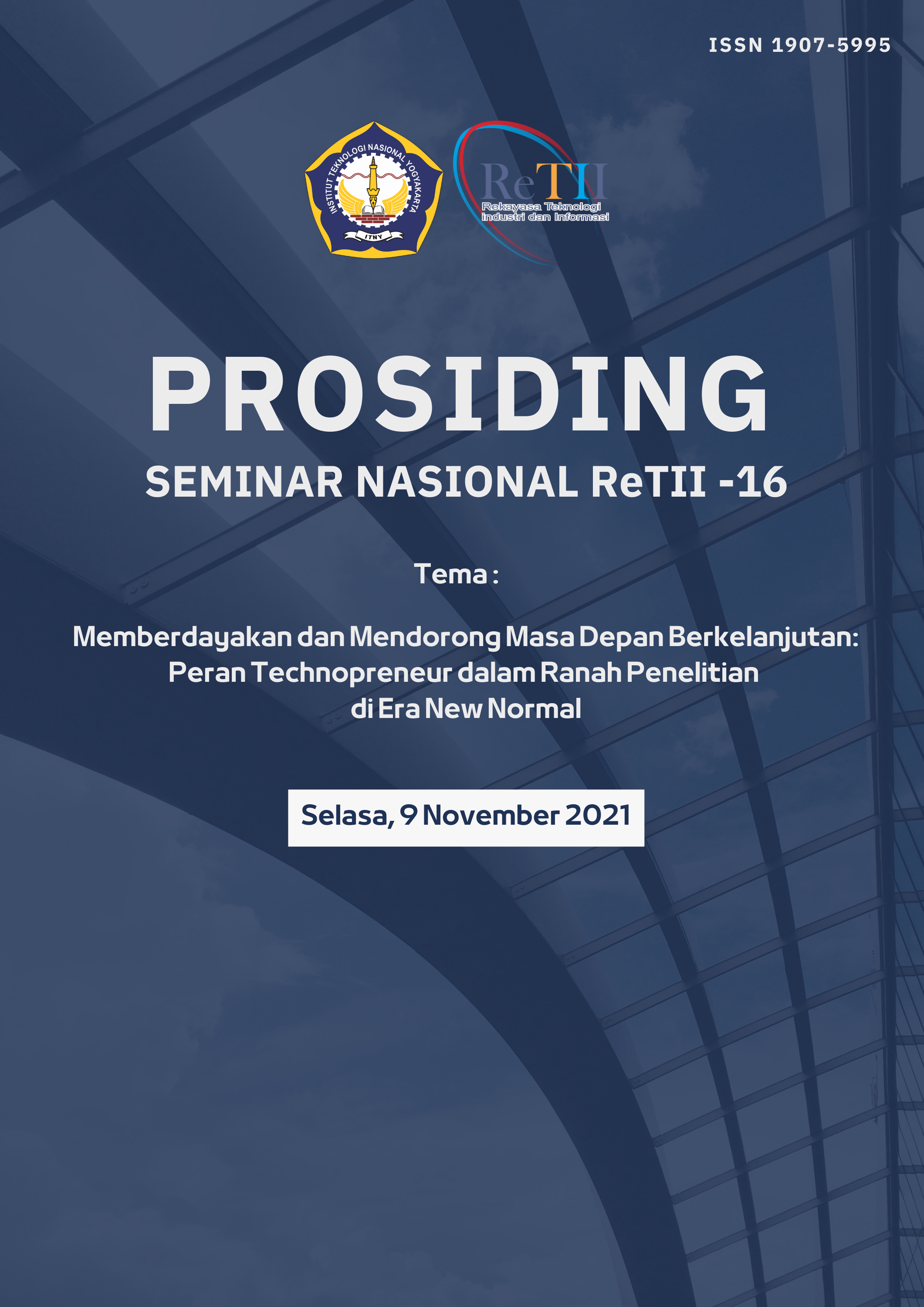 How to Cite
La Ode Miqdad Husein (2021) "PENATAGUNAAN LAHAN REKLAMASI DAN REVEGETASI PADA KEGIATAN PENAMBANGAN BIJIH NIKEL PT IFISHDECO TBK KABUPATEN KONAWE SELATAN PROVINSI SULAWESI TENGGARA", ReTII, pp. 305 -. Available at: //journal.itny.ac.id/index.php/ReTII/article/view/2648 (Accessed: 28September2022).
Prosiding ini memberikan akses terbuka langsung ke isinya dengan prinsip bahwa membuat penelitian tersedia secara gratis untuk publik mendukung pertukaran pengetahuan global yang lebih besar.
Semua artikel yang diterbitkan Open Access akan segera dan secara permanen gratis untuk dibaca dan diunduh semua orang.