Perencanaan Purwokerto Technology Park Dengan Konsep Arsitektur Kontemporer
WITA WIDYANDINI

UNIVERSITAS WIJAYAKUSUMA PURWOKERTO

JIHAN MUFIDAH UMAROH

UNIVERSITAS WIJAYAKUSUMA PURWOKERTO

BASUKI

UNIVERSITAS WIJAYAKUSUMA PURWOKERTO
Keywords:
Contemporary Architecture, Planning, Purwokerto, Technology Park
Abstract
Science and technology are the determining factors for a country to be able to move forward to save the economy. In Indonesia the development of science and technology parks (STP) has been encouraged by the Government since 2002. which is regulated in Law Number 18 of 2002. The planning of Purwokerto Technology Park as a bridge to connect government and educational institutions in the field of information technology with the industrial world. The rapid development of the city of Purwokerto has great potential for the fulfillment of technology education facilities and business activities.
The research methodology used is the qualitative method, with observation, interview, and dokumentation as the data collection technique, so that the data collected is in the form of words, pictures, and not numbers.The research results are 1) The basic form of Purwokerto Technology Park is a hexagonal shape, 2) The application of contemporary architecture are transparent materials, monochrome color, building voids, and the application of kinetic facade.
References
[1] Suhandojo. Model Pertumbuhan Ekonomi Sub Sektor Industri Berat Menggunakan Fungsi Produksi Meta. Ekonomi dan Keuangan Indonesia. 1998; XLVI (2): 217-242.
[2] Wibowo, Hendra. Konsep Pengelolaan, Fungsi, dan Aktivitas Science and Technology Park (STP). 2017. Diakses melalui http://hendra.staff.ipb.ac.id/, pada hari Sabtu, 2 Oktober 2021.
[3] Muhammad, Noor Arifin, dkk. The Study of Development of Science and Technopark (STP) in Indonesia. Jurnal Perencanaan Pembangunan : The Indonesian Journal of Development Planning. 2017; 1 (1): 14-31.
[4] Umaroh, Jihan Mufidah. Perencanaan Telkom Technology Park Dengan Konsep Arsitektur Kontemporer di Purwokerto. Tugas Akhir. Purwokerto: Universitas Wijayakusuma. 2021.
[5] Desi, Husna, dkk. Penerapan Arsitektur Kontemporer Pada Sekolah Model Dan Mode Muslim Dian Pelangi. Jurnal Arsitektur PURWARUPA. 2018; 2 (2): 31-36.
[6] Sugiyono. Memahami Penelitian Kualitatif. Bandung: CV Alfabeta. 2012: 62-63.
[7] Moleong, Lexy J. Metodologi Penelitian Kualitatif. Bandung: PT Remaja Rosdakarya. 2014: 11.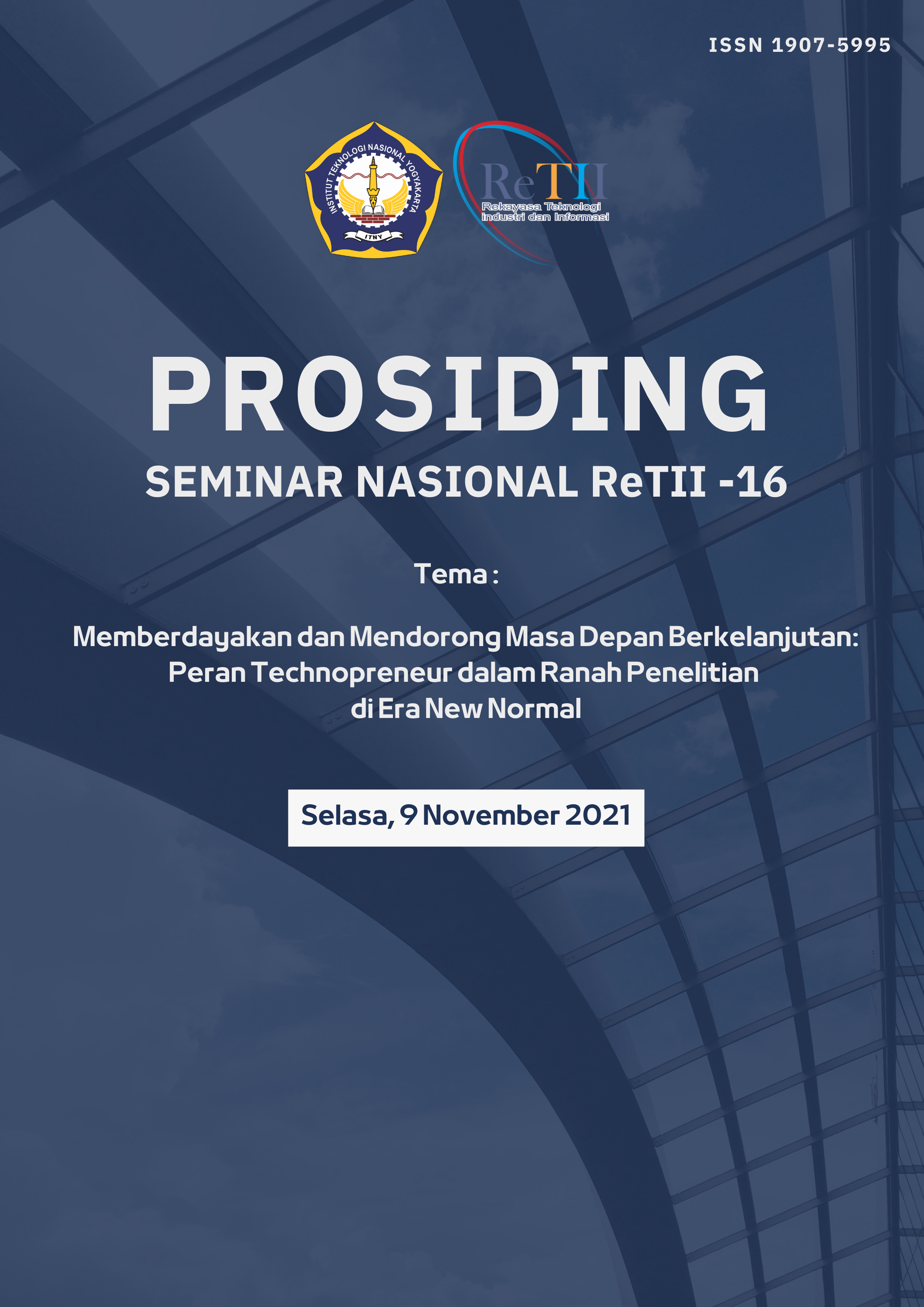 How to Cite
WIDYANDINI, W., UMAROH, J. M. and BASUKI (2021) "Perencanaan Purwokerto Technology Park Dengan Konsep Arsitektur Kontemporer ", ReTII, pp. 119 - 125. Available at: //journal.itny.ac.id/index.php/ReTII/article/view/2658 (Accessed: 25September2023).
Prosiding ini memberikan akses terbuka langsung ke isinya dengan prinsip bahwa membuat penelitian tersedia secara gratis untuk publik mendukung pertukaran pengetahuan global yang lebih besar.
Semua artikel yang diterbitkan Open Access akan segera dan secara permanen gratis untuk dibaca dan diunduh semua orang.