OPTIMASI EKSTRAKSI β-KAROTEN UBI JALAR KUNING (IPOMOEA BATATAS .L) SEBAGAI SUMBER POTENSIAL PIGMEN ALAMI
Ani Purwanti

IST AKPRIND YOGYAKARTA

Maria Egenia Vivian Eksi Putri

Nadia Alviyati
Abstract
Yams (Ipomoea batatas L.) or also known as sweet potato is a plant that is included in the types of crops. This plant contains high amount of antioxidants and beta carotene which is a compound that gives sweet potato an orange color. At this time, the utilization of dyes increases along with the development of food industry, especially synthetic dyes. Therefore, natural dyes are needed as an alternative to synthetic dyes. One material that has potential to be used is sweet potato which has high beta carotene content.      This study aims to determine the extraction method of beta carotene from sweet potatoes and find the optimum conditions in the extraction process. As much as 50 grams of sweet potatoes extracted with ethanol solvent. The extraction temperature and extraction time were varied between 60-90 °C and 60-180 minutes, respectively. The optimum results obtained with the operating conditions of extraction temperature of 80°C (the amount of extracted beta carotene was 2227.8305 μg /50g) and the extraction time of 120 minutes (the amount of extracted beta carotene was 2868. 003 μg /50g). It is expected that the results of this study can be used as an alternative to replace synthetic dyes.
Keywords: yellow sweet potato, betacarotene, coloring agents, ethanol.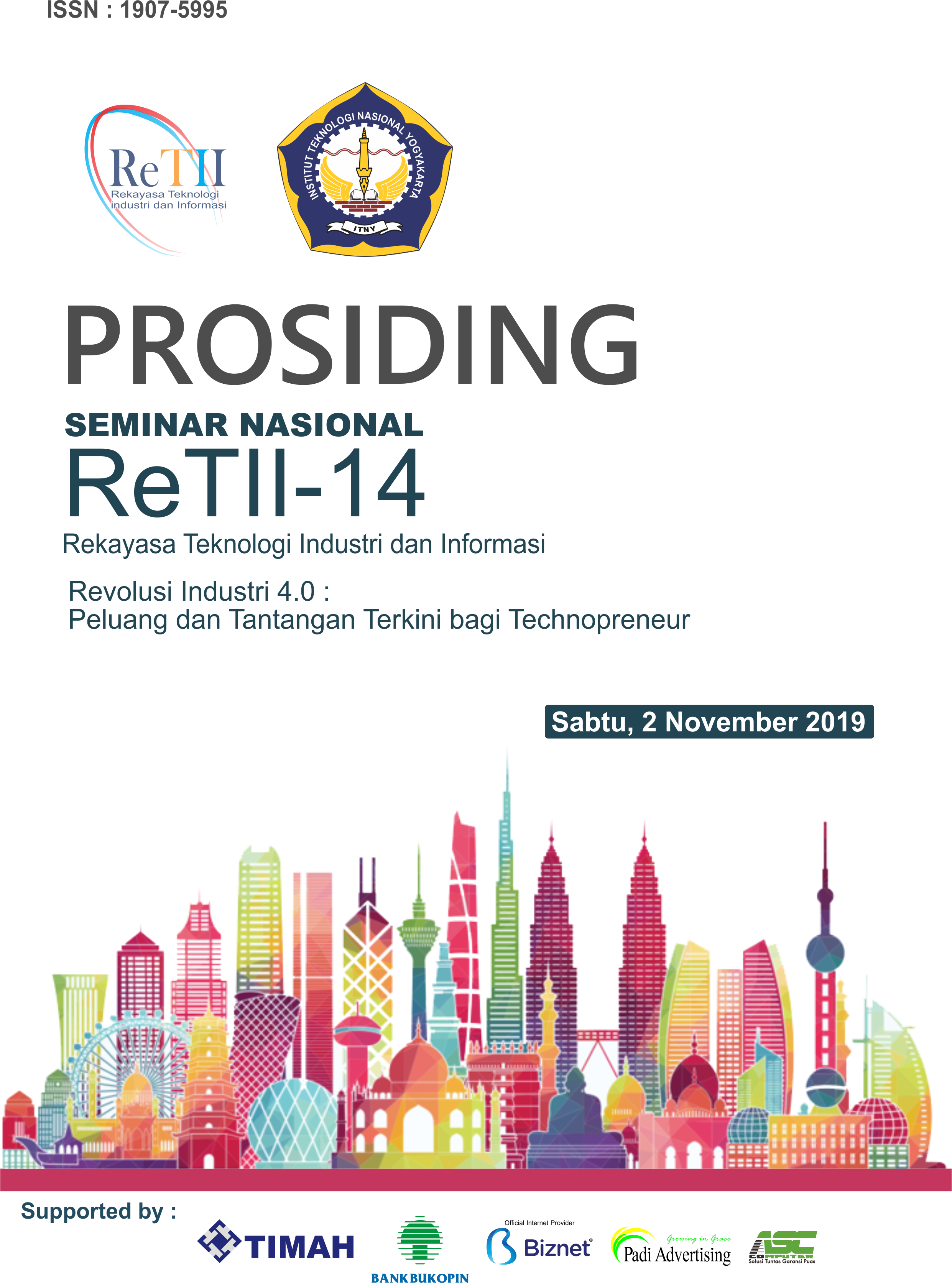 How to Cite
Ani Purwanti, Maria Egenia Vivian Eksi Putri and Nadia Alviyati (2019) "OPTIMASI EKSTRAKSI β-KAROTEN UBI JALAR KUNING (IPOMOEA BATATAS .L) SEBAGAI SUMBER POTENSIAL PIGMEN ALAMI", ReTII, p. 414~419. Available at: //journal.itny.ac.id/index.php/ReTII/article/view/1318 (Accessed: 28September2020).
Prosiding ini memberikan akses terbuka langsung ke isinya dengan prinsip bahwa membuat penelitian tersedia secara gratis untuk publik mendukung pertukaran pengetahuan global yang lebih besar.
Semua artikel yang diterbitkan Open Access akan segera dan secara permanen gratis untuk dibaca dan diunduh semua orang.