DESIGN OF DECOMPOSED COCONUT FIBER FOR THE INDUSTRIAL WORLD ON THE SCALE OF SMES (SMALL AND MEDIUM INDUSTRIES)
Enda

Universitas Proklamasi 45

Habib Abdillah Nurusman

Universitas Proklamasi 45
Abstract
The utilization of waste in the form of coconut fiber is still limited to the furniture and handicraft industries of households and has not been processed into technological products. The purpose of this study is to design a coconut husk decomposition tool that can be used in the industrial world, especially on the scale of SMEs (Small and Medium Industries). The results of this study were made to decompose coconut coir with the following specifications: tool dimensions 1650 x 540 x 1000 mm, frame using UNP 60 lightweight stell, tube using 3 mm eser plate, knife using strip plate 2 x 8 x 6 mm, using movers using 8 HP diesel engine as a substitute for an electric motor and 2600 rpm rotation. Coconut coir production capacity of 50,88 grains ≈ 51 coconuts per hour with a total coconut weight of 67,8 kg per hour. The effectiveness of the work of decomposing coconut coir is 0,96.
Keywords: decomposing coconut husk, young coconut waste, industrial world, IKM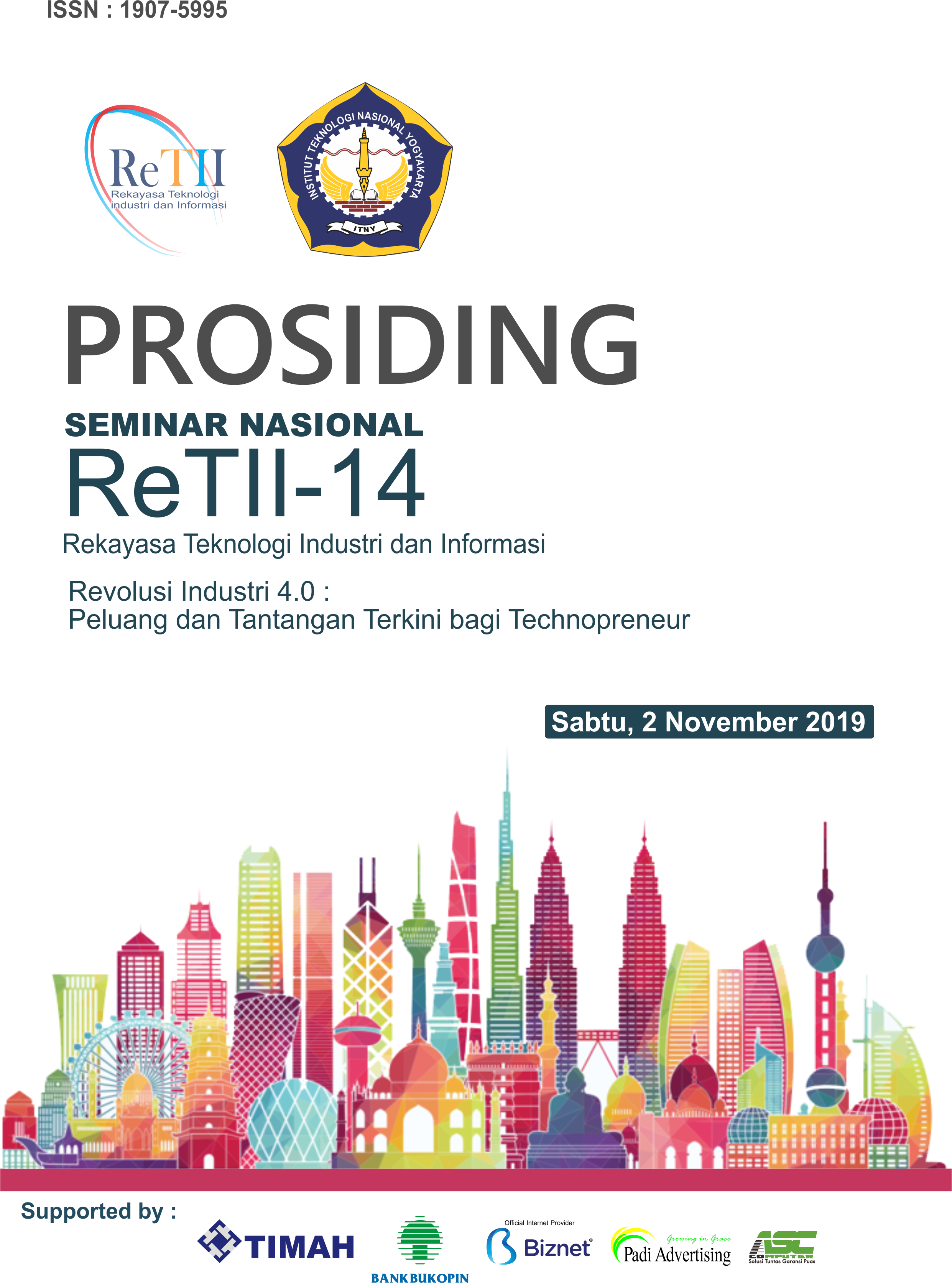 How to Cite
Enda and Habib Abdillah Nurusman (2019) "DESIGN OF DECOMPOSED COCONUT FIBER FOR THE INDUSTRIAL WORLD ON THE SCALE OF SMES (SMALL AND MEDIUM INDUSTRIES)", ReTII, p. 386~391. Available at: //journal.itny.ac.id/index.php/ReTII/article/view/1481 (Accessed: 28September2020).
Prosiding ini memberikan akses terbuka langsung ke isinya dengan prinsip bahwa membuat penelitian tersedia secara gratis untuk publik mendukung pertukaran pengetahuan global yang lebih besar.
Semua artikel yang diterbitkan Open Access akan segera dan secara permanen gratis untuk dibaca dan diunduh semua orang.