ANALISIS FAKTOR RESIKO KADAR DEBU TERHADAP KESEHATAN PEKERJA DI PT. CALVARY ABADI DI DESA SOMOPURO KECAMATAN JOGONALAN KABUPATEN KLATEN PROPINSI JAWA TENGAH
shilvyanora aprilia rande
Abstract
Mining activities make an important contribution in various aspect of life around the world . the mining having two a big impact for human life in the form of the impact of positive and negative .one effect of the negative for the environment that is it contains many dust that disturbs the workers on board were PT . Calvary Abadi.
Research objectives so that know the total the dust in the way of mine pt.Calvary perennial and compare with the threshold value, know the state of health workers affected by dust, analyze the influence of the dust on health workers.Research methodology it combines between theories with data field, and the interview so that have approach the resolution of problems exactly.
Research results obtained total levels of dust in three points research on raw ambient air quality developed by the minister for the environment number 12 years 2010 on the implementation of air pollution control area. Namely 230 µg/Nm3.At first point ( weighing ) total levels of dust 241 µg/Nm3 .This suggests that the level of dust high in research locations and indicates air less well for workers at the this research.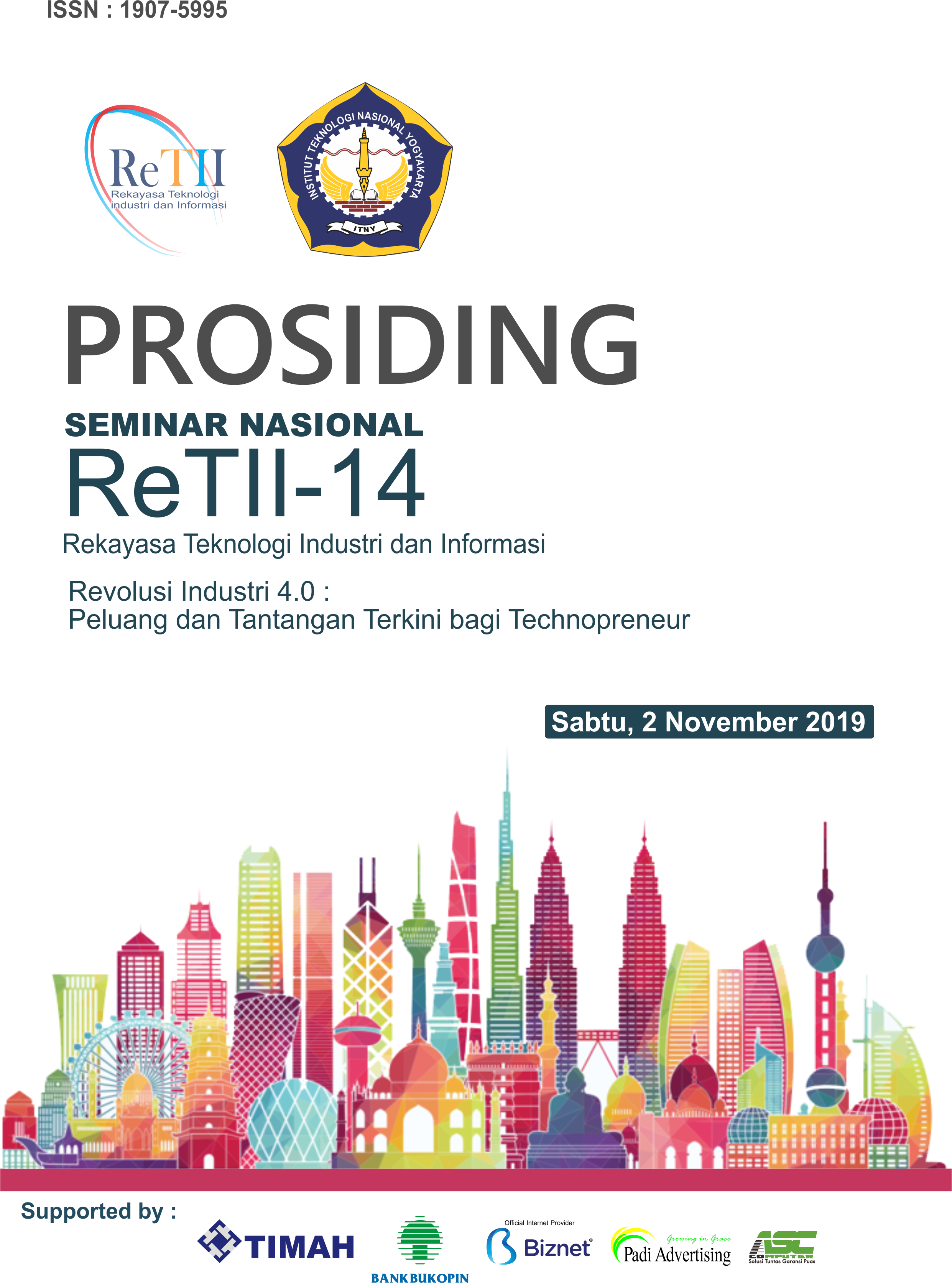 How to Cite
rande, shilvyanora aprilia (2019) "ANALISIS FAKTOR RESIKO KADAR DEBU TERHADAP KESEHATAN PEKERJA DI PT. CALVARY ABADI DI DESA SOMOPURO KECAMATAN JOGONALAN KABUPATEN KLATEN PROPINSI JAWA TENGAH", ReTII, pp. 84-90. Available at: //journal.itny.ac.id/index.php/ReTII/article/view/1514 (Accessed: 28September2020).
Prosiding ini memberikan akses terbuka langsung ke isinya dengan prinsip bahwa membuat penelitian tersedia secara gratis untuk publik mendukung pertukaran pengetahuan global yang lebih besar.
Semua artikel yang diterbitkan Open Access akan segera dan secara permanen gratis untuk dibaca dan diunduh semua orang.