Alternatif Teknik Rehabilitasi Lahan Terdegradasi pada Lahan Bekas Galian Industri sekitar Tambang di Kabupaten Magelang, Jawa Tengah
Gusman Yusuf

Universitas Pembangunan Nasional "Veteran" Yogyakarta

Nely Wijaya

Universitas Pembangunan Nasional "Veteran" Yogyakarta
Abstract
Government efforts in order to cope with the increase in the extent of critical land, is the occurrence of changes in environmental baseline caused by natural and human behavior. The process of repairing degraded land in Indonesia is one of the efforts to reforest and cope with natural disasters, such as landslides. One of the activities that results in the criticality of an area is open mining which is not followed by immediate efforts to optimize reclamation. To rehabilitate degraded land used as industrial excavation land, it is necessary to choose the types of soil fertilizers that are able to grow in the open and contain nutrients and contain chemicals that are toxic to plants. After that careful efforts were made in implementing soil improvement. The form of repairs carried out by mixing limestone and chemicals.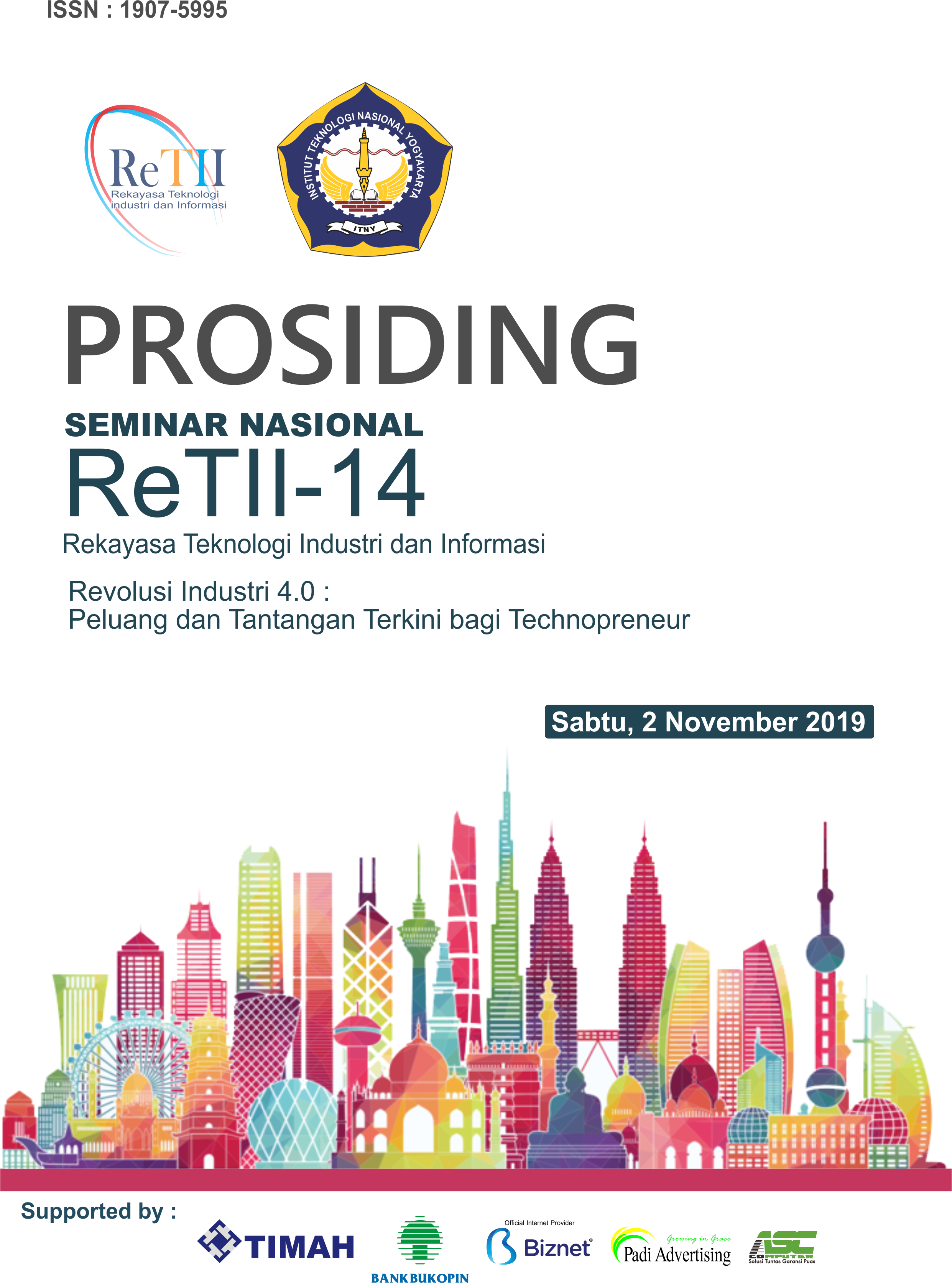 How to Cite
Yusuf, G. and Wijaya, N. (2019) "Alternatif Teknik Rehabilitasi Lahan Terdegradasi pada Lahan Bekas Galian Industri sekitar Tambang di Kabupaten Magelang, Jawa Tengah ", ReTII, pp. 103-106. Available at: //journal.itny.ac.id/index.php/ReTII/article/view/1518 (Accessed: 23September2020).
Prosiding ini memberikan akses terbuka langsung ke isinya dengan prinsip bahwa membuat penelitian tersedia secara gratis untuk publik mendukung pertukaran pengetahuan global yang lebih besar.
Semua artikel yang diterbitkan Open Access akan segera dan secara permanen gratis untuk dibaca dan diunduh semua orang.