Evaluation Analysis of Scheduling and Monitoring of the Construction Project for the Rehabilitation of SDN 18 Kampung Baru 1, Monterado, Bengkayang, West Kalimantan
Mutiara Pasande Surugallang

ITNY

sely novita sari

rizal maulana
Keywords:
earned, s-curve, scheduling, monitoring, project
Abstract
Project evaluation and monitoring is an important part of project management. It is very necessary to know what work has been done on the project and how to deal with any delays in work or deviations from costs. This study aims to determine the results of the evaluation of project scheduling and monitoring as well as the benefits of project monitoring
Project scheduling evaluation analysis is carried out by comparing the planned s-curve with the realization s-curve, by calculating the deviation value for the project. While monitoring is done using the earned value concept with initial data analysis of earned value indicators, analysis of changes and analysis of estimates.
The results of the evaluation of scheduling and research monitoring show that in scheduling the deviation value every week there are still many negative values, this is because the project under study has only been carried out after the first phase of disbursement of funds. The results of monitoring using the earned value concept produce work performance values, and estimated time for completion of work, but monitoring of costs cannot be carried out because the actual cost
References
[1] Sari, S. N. (2019). Evaluasi Anggaran Biaya menggunakan Batu Bata Merah dan Batu Bata Ringan Gedung Kantor Kelurahan Bareng Kecamatan Klaten Tengah Kabupaten Klaten. Jurnal Qua Teknika, 9(1), 1-10.
[2] Widiasanti, Irika dan Lenggogeni. (2013). Manajemen konstruksi. Bandung: PT Remaja Rosdakarya.
[3] Soeharto, 2001. Manajemen Proyek: Dari Konseptual Sampai Operasional, Jakarta : Erlangga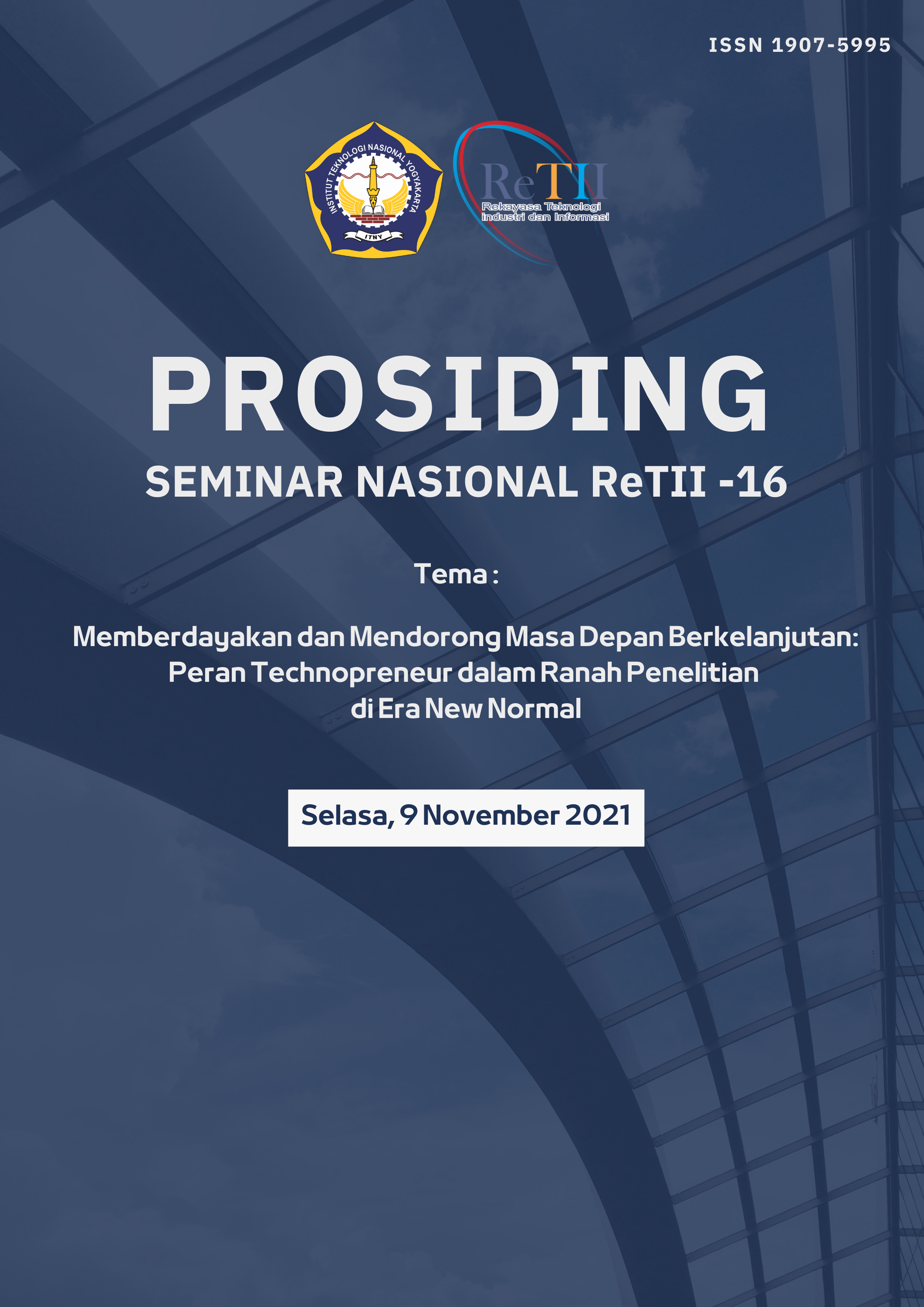 How to Cite
Surugallang, M. P., sari, sely novita and maulana, rizal (2021) "Evaluation Analysis of Scheduling and Monitoring of the Construction Project for the Rehabilitation of SDN 18 Kampung Baru 1, Monterado, Bengkayang, West Kalimantan", ReTII, pp. 146 - 153. Available at: //journal.itny.ac.id/index.php/ReTII/article/view/2481 (Accessed: 28September2022).
Prosiding ini memberikan akses terbuka langsung ke isinya dengan prinsip bahwa membuat penelitian tersedia secara gratis untuk publik mendukung pertukaran pengetahuan global yang lebih besar.
Semua artikel yang diterbitkan Open Access akan segera dan secara permanen gratis untuk dibaca dan diunduh semua orang.