STRATEGI INVESTIGASI INSIDEN DAN PERSIAPAN SEBELUM MELAKUKAN JOB SAFETY ANALYSIS
Faisal Muhammadakbar

UPN Veteran Yogayakarta
Abstract
Melakukan investigasi pada insiden kerja haruslah dengan cermat dan menyeluruh, hal tersebut dilakukan sebelum melaksanakan job safety analisis. Agenda investigasi dan pencegahan insiden mestinya diselesaikan oleh individu yang berpengetahuan dan berkompeten serta secara signifikan dapat mengurangi insiden di tempat kerja. Pihak-pihak yang bekerja harus bertindak bersama untuk membuat aturan serta alat keselamatan ini efektif. Agar unit kerja dapat bekerja sama secara terkoordinasi, mereka harus menunjukkan nilai kerja mereka dalam mencegah berbagai macam potensi kecelakaan.  Pada paper review ini akan membahas beberapa  bagian dalam investigasi dan analisis insiden dalam konteks analisis sebelum melakukan job safety analysis. Penyebab kecelakaan dieksplorasi dengan mengacu pada bagaimana cara analisis sebelum melakukan job safety analysis dapat mencegah terjadinya kecelakaan tersebut
References
[1] SHAO, Bo, et al. Fatal accident patterns of building construction activities in China. Safety science, 2019, 111: 253-263.
[2] ALBRECHTSEN, Eirik; SOLBERG, Ingvild; SVENSLI, Eva. The application and benefits of job safety analysis. Safety science, 2019, 113: 425-437.
[3] HARRISON, Frederick; LOCK, Dennis. Advanced project management: a structured approach. Routledge, 2017.
[4] ORSINI, Caitlin A., et al. Neural mechanisms regulating different forms of risk-related decision-making: Insights from animal models. Neuroscience & Biobehavioral Reviews, 2015, 58: 147-167.
[5] MOJTAHEDI, S. Mohammad H.; MOUSAVI, S. Meysam; MAKUI, Ahmad. Project risk identification and assessment simultaneously using multi-attribute group decision making technique. Safety science, 2010, 48.4: 499-507.
[6] ZHENG, Wei; SHUAI, Jian; SHAN, Ke. The energy source based job safety analysis and application in the project. Safety science, 2017, 93: 9-15.
[7] POUR-ROUHOLAMIN, Mahdi; ZHOU, Huaguo. Investigating the risk factors associated with pedestrian injury severity in Illinois. Journal of safety research, 2016, 57: 9-17.
[8] Morrish, C. (2017). Incident prevention tools–incident investigations and pre-job safety analyses. International Journal of Mining Science and Technology, 27(4), 635-640.
[9] KLEINER, Brian M., et al. Sociotechnical attributes of safe and unsafe work systems. Ergonomics, 2015, 58.4: 635-649.
[10] OBERLENDER, Garold D., et al. Project management for engineering and construction. McGraw-Hill Education, 2014.
[11] NASIR, Ismail. Development of Incident Investigation System for Process Safety Management in Process Industries. 2013.
[12] GLENN, David D. Job safety analysis: Its role today. Professional Safety, 2011, 56.03: 48-57..
[13] MORRISH, Colin. Avoiding workplace accidents: The importance of pre-job safety analyses. In: 3rd International Symposium on Mine Safety Science and Engineering. 2016. p. 393-397.
[14] BECKER, Terry. FLHA/FLRA→ EEJRA. In: 2015 IEEE IAS Electrical Safety Workshop. IEEE, 2015. p. 1-2.
[15] FISCHER, Robert, et al. Introduction to security. Butterworth-Heinemann, 2012.
[16] HOWLETT, Neil. Evidence-Based and Theoretically-Driven Behaviour Change Interventions for Physical Activity to Enhance Health and Wellbeing. 2019.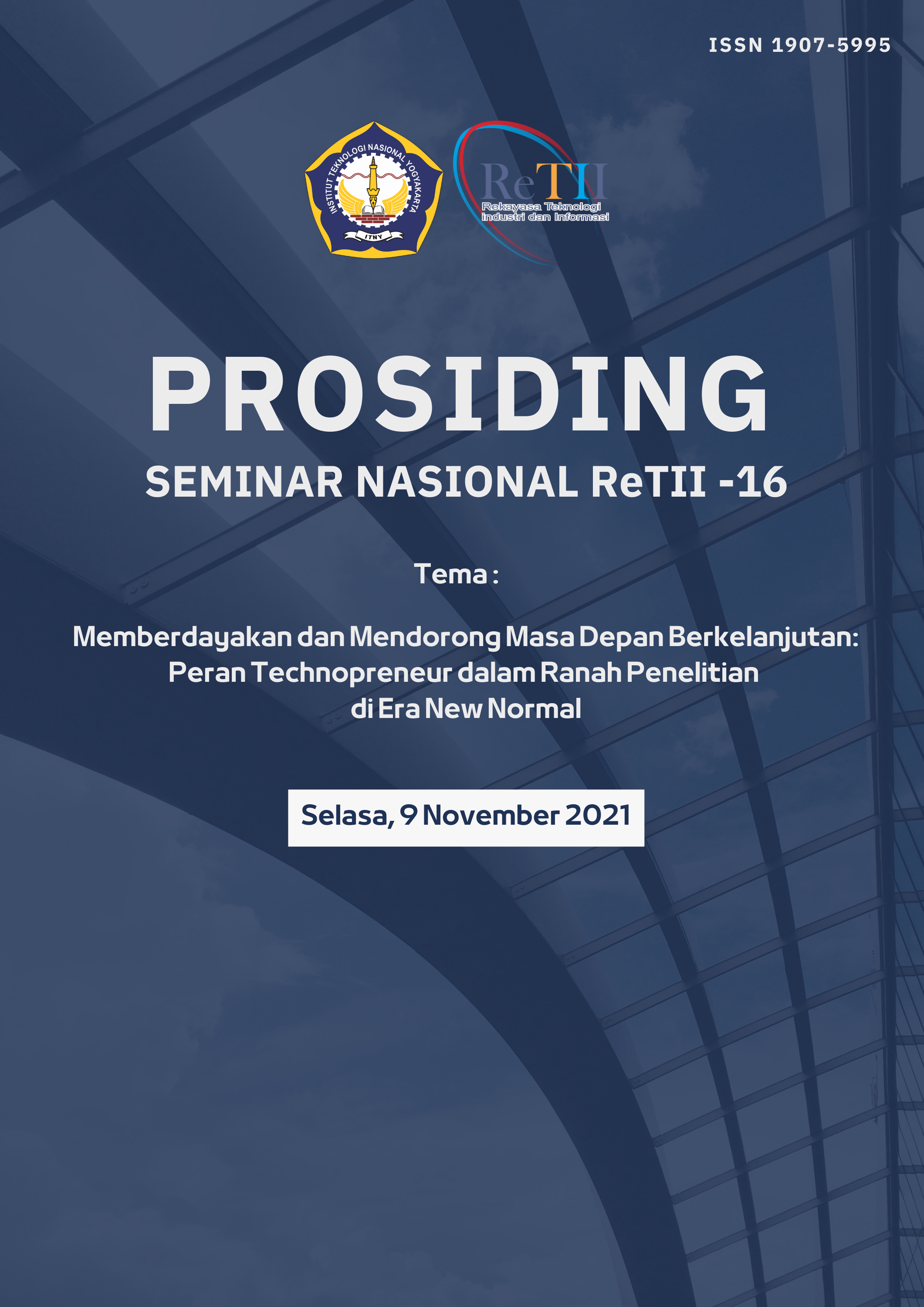 How to Cite
Muhammadakbar, F. (2021) "STRATEGI INVESTIGASI INSIDEN DAN PERSIAPAN SEBELUM MELAKUKAN JOB SAFETY ANALYSIS", ReTII, pp. 330 -. Available at: //journal.itny.ac.id/index.php/ReTII/article/view/2693 (Accessed: 28September2022).
Prosiding ini memberikan akses terbuka langsung ke isinya dengan prinsip bahwa membuat penelitian tersedia secara gratis untuk publik mendukung pertukaran pengetahuan global yang lebih besar.
Semua artikel yang diterbitkan Open Access akan segera dan secara permanen gratis untuk dibaca dan diunduh semua orang.