Kendal Regency's Smart City Development Management Strategy
Smart City, e-Readiness, Technological Infrastructure
I Gede Wyana Lokantara

Universitas Selamat Sri
Abstract
Growth areas when observed from the development process of the region is usually characterized by the intensity of development is quite high and the phenomenon of urban sprawl, public service issues, solid transportation mobility and environmental problems are complex. Kendal one of the areas into growth areas are experiencing these conditions that require management arrangement of the city to control the range of impacts, including the maximum public policy and provide solutions. Answering the challenge the government tried to increase manajamen urban and public service by taking strategic steps of the application of smart city concept. The policy was officially started by signing a Memorandum of Understanding (MoU) with the Director General of the Ministry of Communications and Information Technology Application and Informatics RI to get 100 Smart City in Indonesia. The purpose of this study is to identify the problems of the implementation of the smart city program in Kendal and give suggestions and related strategies kendal constraints experienced in the planning, implementation and evaluation of smart city program in Kendal. This study uses the mix method analysis by emphasizing an in-depth study of the smart city program in Kendal Regency, mainly related to the readiness, initiation, and situation of the existing Kendal Regency. Based on the analysis of e-readiness measurement Kendal smart city that includes measurement of institutional factors, human and technological infrastructure to get value Fair (C) with a percentage of 62.72%. It means Kendal is still not quite ready to implement smart city program. recommendations in this research are to improve governance management by forming institutions that specifically perform the functions of coordination, synchronization, control, and evaluation.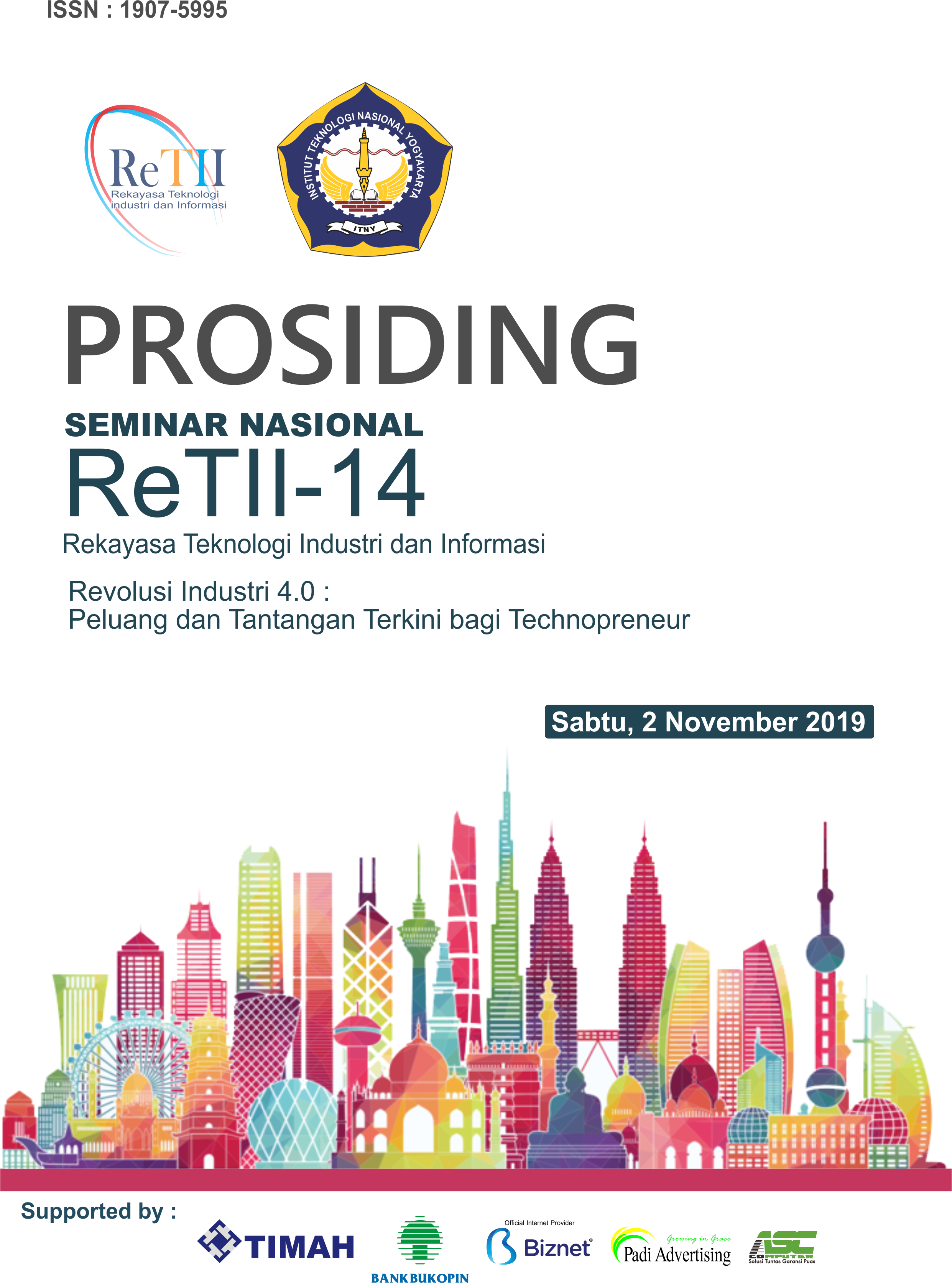 How to Cite
Lokantara, I. G. W. (2019) "Kendal Regency's Smart City Development Management Strategy", ReTII, pp. 479 -. Available at: //journal.itny.ac.id/index.php/ReTII/article/view/1406 (Accessed: 25September2020).
Prosiding ini memberikan akses terbuka langsung ke isinya dengan prinsip bahwa membuat penelitian tersedia secara gratis untuk publik mendukung pertukaran pengetahuan global yang lebih besar.
Semua artikel yang diterbitkan Open Access akan segera dan secara permanen gratis untuk dibaca dan diunduh semua orang.