Arsitektur Metafora Pada Perancangan Museum Tsunami di Pangandaran
WITA WIDYANDINI

UNIVERSITAS WIJAYAKUSUMA PURWOKERTO

FARYD ACHMAD MAULANA

UNIVERSITAS WIJAYAKUSUMA PURWOKERTO

YOHANA NURSRUWENING

UNIVERSITAS WIJAYAKUSUMA PURWOKERTO
Keywords:
Design, Metaphor Architecture, Pangandaran, Tsunami Museum
Abstract
The Pangandaran Earthquake and Tsunami on July 17, 2006 was an unforgettable moment. To commemorate this moment, Pangandaran Tsunami Museum was designed.as a historical monument, an education and recreation center in Pangandaran. The approach to the architectural theme at the Pangandaran Tsunami Museum is the application of the metaphor architecture.
The research methodology used is the qualitative method, with observation, interview, and dokumentation as the data collection technique.  
The research results are 1) Pangandaran Tsunami Museum uses an analogy like a sea wave which is based on the idea of ​​the tsunami incident, 2) The application of the metaphor architecture can be seen from the facade, floor plans, colors, ceiling patterns, and interior of Pangandaran Tsunami Museum.
References
[1] Badan Meteorologi Klimatologi dan Geofisika (BMKG). 2018. Diakses melalui https://cdn.bmkg.go.id/Web/Katalog-Tsunami-Indonesia-pertahun-416-2018.pdf, pada hari Senin, 22 Maret 2021.
[2] Maulana, Faryd Achmad. Perancangan Museum Tsunami Pangandaran Dengan Pendekatan Arsitektur Metafora. Tugas Akhir. Purwokerto: Universitas Wijayakusuma. 2021.
[3] Classe, Oliver. Encyclopedia of Literary Translation into English Vol 2. London: Fitzroy Dearborn Publishers. 2000.
[4] Yuda, Aditya. Museum Fotografi Jurnalistik Di Kota Malang, Tema : Arsitektur Metafora. Jurnal Pengilon. 2017; 1 (1): 1-8.
[5] Dafrina, Armelia. Penerapan Arsitektur Metafora Pada Museum Tsunami Aceh Di Banda Aceh. Jurnal Arsitekno. 2013; 2 (2): 1-8.
[6] Sugiyono. Memahami Penelitian Kualitatif. Bandung: CV Alfabeta. 2012: 62-63.
[7] Moleong, Lexy J. Metodologi Penelitian Kualitatif. Bandung: PT Remaja Rosdakarya. 2014: 11.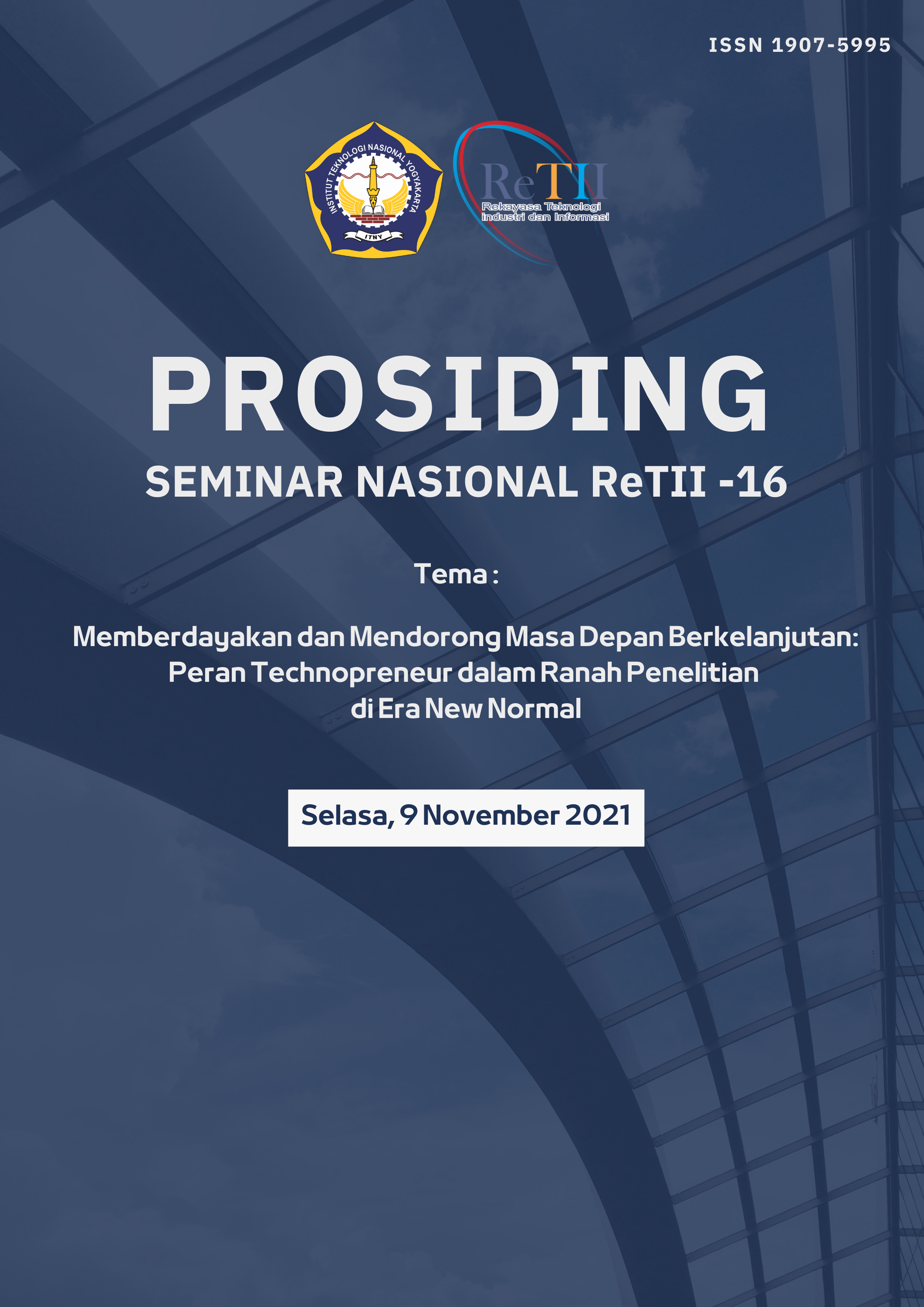 How to Cite
WIDYANDINI, W., MAULANA, F. A. and NURSRUWENING, Y. (2021) "Arsitektur Metafora Pada Perancangan Museum Tsunami di Pangandaran ", ReTII, pp. 114 - 118. Available at: //journal.itny.ac.id/index.php/ReTII/article/view/2657 (Accessed: 7December2022).
Prosiding ini memberikan akses terbuka langsung ke isinya dengan prinsip bahwa membuat penelitian tersedia secara gratis untuk publik mendukung pertukaran pengetahuan global yang lebih besar.
Semua artikel yang diterbitkan Open Access akan segera dan secara permanen gratis untuk dibaca dan diunduh semua orang.